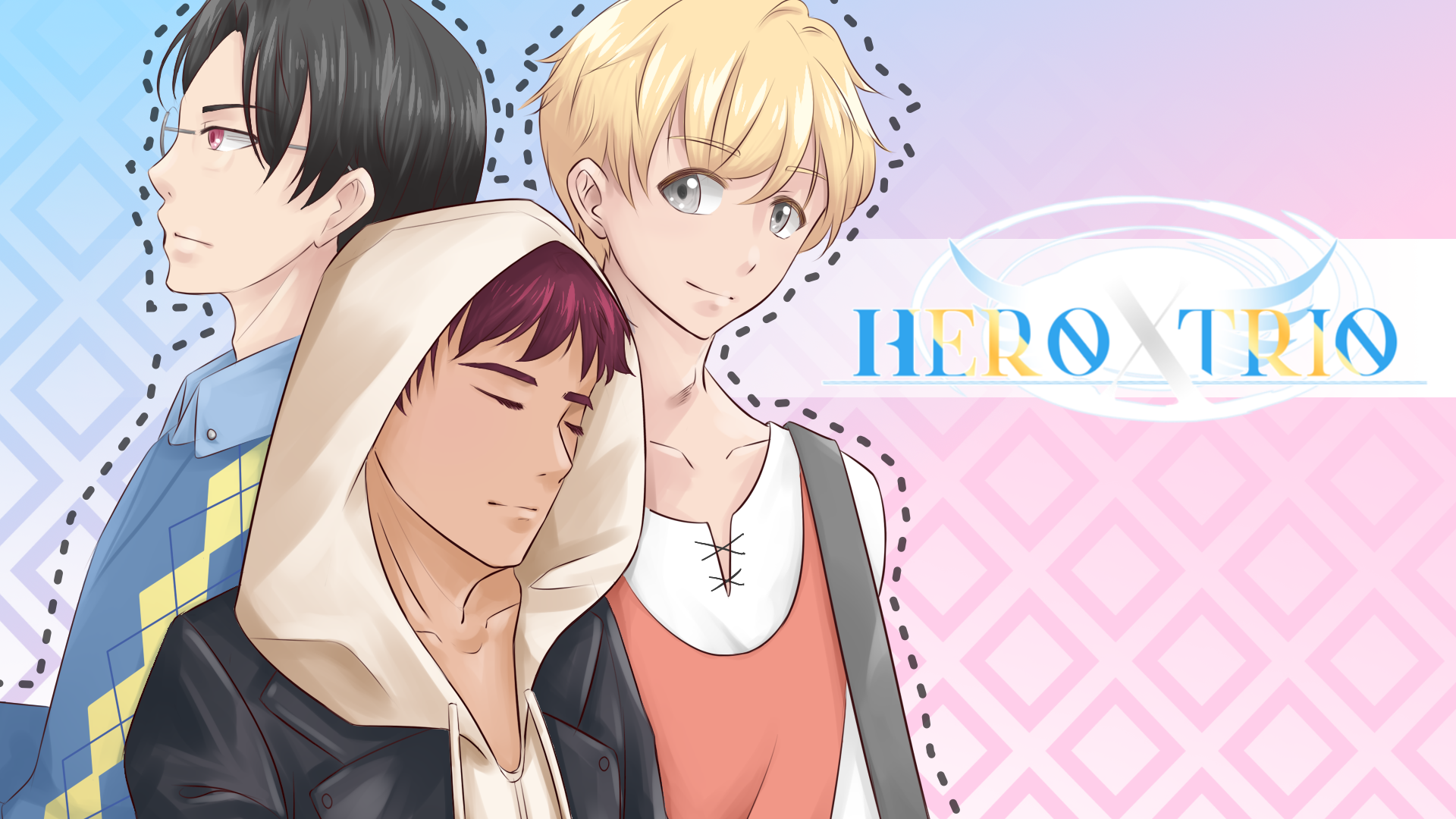 HEROxTRIO
A downloadable game for Windows, macOS, and Linux
HEROxTRIO [Demo]
[Comedy, Magical Boys, Slice of Life, Action, Boys Love]
"Hello residents of the Earth Dimension!

I am Commander Roo of the Marle Elite Task Force, and your world is in grave danger!

Slime creatures from another dimension are on their way to Earth. They're pests and cause havoc everywhere that they go.

I have very little time to explain but I must find a person with a pure heart to bestow the magic stone upon.
This stone will bring out their inner self and enhance their physical and mental capabilities. In short, it will turn them into a magical boy!"


In HEROxTRIO you play as Roo, help him choose the best person among a group of friends to bestow the stone upon.
Save the Earth from annihilation and maybe even provide some love advice.
The Team:
Red: Dictator Project Lead, Co-writer, Co-artist, Programmer
Hyesun: Co-writer + more
Adhylia: Co-artist, Real Magical Girl + more
Camy: GUI + more
Extra credit:
Eric Matyas : Music and SFX
Uncle Mugen: Backgrounds
Follow us for updates:
Lemmasoft thread
Twitter
PROGRESS IS ON HIATUS
As team members are all currently working on other projects and handling our own personal lives, work on HEROxTRIO is currently on hiatus. We hope to return to working on this project at a more convenient time. Thank you for your patience and we hope to see more of Roo and the gang soon.
Download
Click download now to get access to the following files:
HEROxTRIODemo-1.0-linux.tar.bz2
95 MB
HEROxTRIODemo-1.0-mac.zip
93 MB
HEROxTRIODemo-1.0-win.zip
95 MB